i am happy to be a part of the first ever Philippine Blog Awards held at Podium 4. even if i didn't get any, my life as a blogger is somehow fulfilled. haha. i have no one to accompany me because there is only one reserved ticket for each blogger so i have this thought of isolating myself not unless someone approach me. haha. yeah, i am a nurse (future nurse) and i should know how to properly approach someone but which i don't prefer during the event because it is my first time to attend such event. unfortunately what i prefer didn't happen. haha. i met
Arnel
. he happens to be alone as well. i approached him and decided to exchange links personally. i am happy i am not the person i used to be before. things change and i am happy i changed for the better especially when it comes to socializations. i am an easy go lucky person which in my own perception slash belief is an advantage. while waiting for the event, we decided to have some free coffee by Nescafe. the event started at around 6:45pm (in my watch). before we decided to enter in the auditorium where it will be held, we first inquire about HSDPA by Globe Telecom. HSDPA is a wireless internet connection for laptops where you can access anwhere even when you are at the beach, plane, sea or wherever you you believe internet is not that possible.there, we met
Franco
, an architecture student from MAPUA IT school. then, we just let it flow. We met
Jhed
,
Kevin
and
Rens,
co-bloggers slash chatmates since May 2006. that is the first time i met all of them. haha. it was
Ron
who introduced me to the blogging community (though i have been blogging earlier than him since early 2004). dun ko na rin nakilala si mysterious
Billycoy.
ay este alipin lang pala ni
Billycoy
. i am happy because i am now an active blogger. shy-type of person kasi ako at first. haha. after the said event, we went to Hula-Hula at Shangri-La for the 2BU after party. all free. foods and drinks that why we went. sayang naman. haha. we socialized to other groups (those who are already professional to the Blogging world). we met the very approachable kuya
Jomar
and
Lord-Art
(a volunteer in the event who hapens to be a nursing student as well).
misteryosa
(who isn't mysterious anymore. lol),
bryanboy
,
bikoy
,
jayvee
,
gail
were also there as well. i am happy and overwhelmed by how the Filipino blogging community give way to different people slash bloggers to recognize each and everyone. congratulations to all the winners. special thanks to all the sponsors for without them, such event will not be possible and to all the volunteers who helped for without them, it will not be as nice as it happened. everything is so much appreciated. it's all from the heart. swear.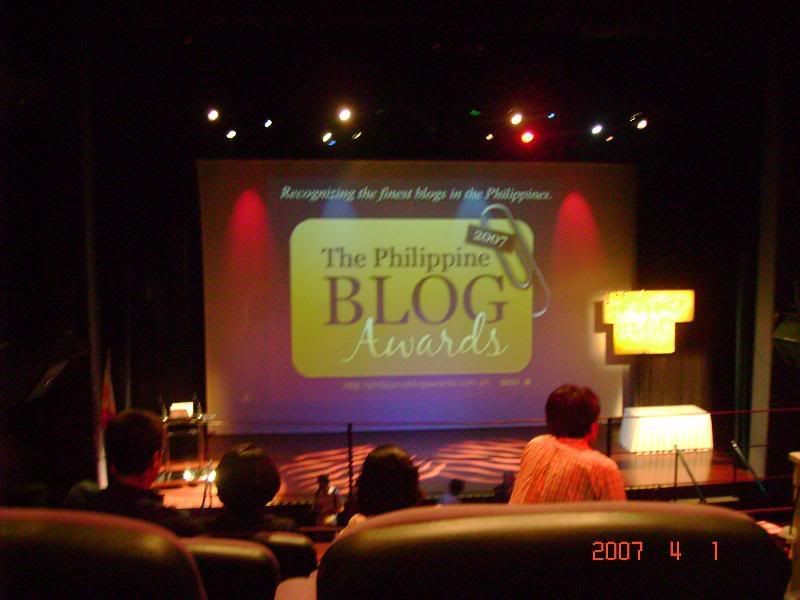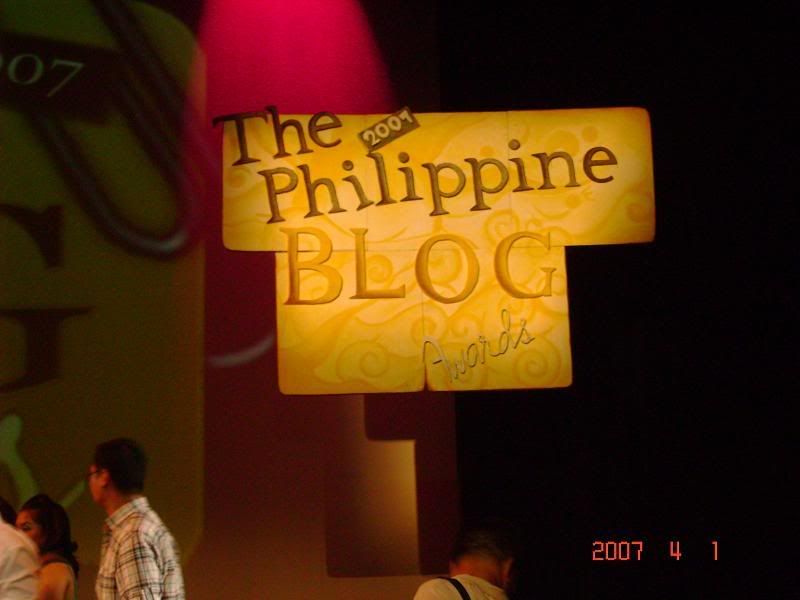 Credits to
Moses