before the year ends, i want to introduce a very good friend to the people who doesn't know much about my college friends (of course I know my good friends want me to be in good influence =P ). We didn't had a good start. I was new to the class and didn't socialize that much. I first got the chance to have talked to him face to face when he damaged my DVD player which was supposed to be used in the film showing our group has to present. It was followed by some not so good events due to his insensitive attitude.
And so who would have thought we'll be this close now? It was also a question to me.
Perhaps an answered prayer. I got to know the better side of him when we got the chance to talk more often. when we became group mates last June. the time when attachment to my bes, Celine, cannot be as attached as we want to be. Going back, we had some personal talks and ramblings about life, personal beliefs and all the type of topic you can think of. He began to be a good buddy and companion. He even became my best room mate. It's then I realized that he's just like that. it's just a matter of how you accept and understand him. That's when i began trusting him and since then we started keeping secrets. I've known him only for a year but got to know him better when we were halfway the journey. He keeps on telling me that he was my second best friend. And he was.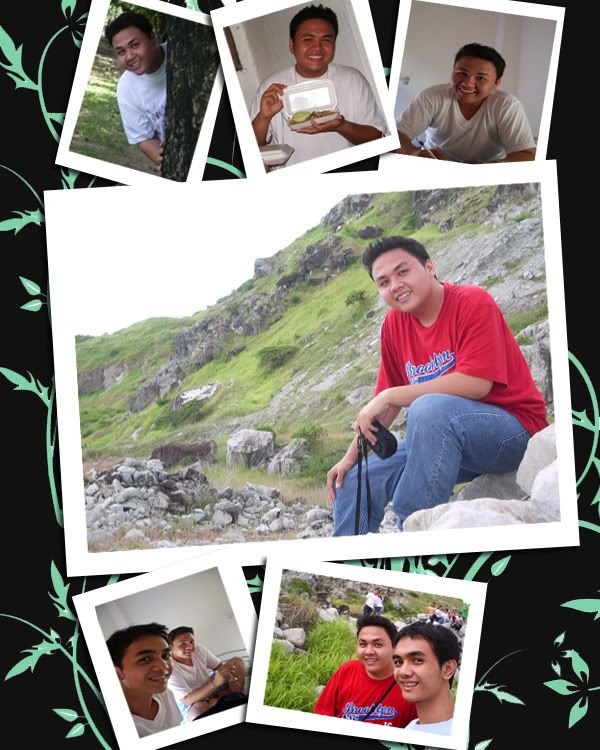 (Click photo to view original size)
And who is he? I'm happy and proud to have known such a very good and true buddy. Meet my very buddy, Rhamzell B. Pingol. You know, sometimes, we have to reassure him that we are his friends. peace buddy!